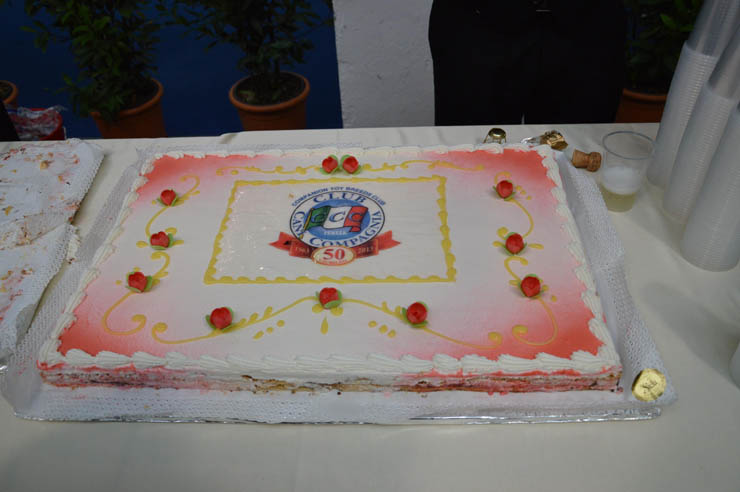 Thank to the CCC, Club Cani Compagnia, for the two beautiful Shows held in Lucca.
For the choice of the fair ground and of the Judges, for the organization, carried on with an apparent nonchalance, and that instead reveals an extreme attention even to the smallest details, and a great experience of somebody who knows needs and problems of the exhibitors.


We will remember with great satisfaction all our results, but even more the feeling to have joined a very special event. The best italian breeders, many foreigners fanciers, partecipating to a very special Show with their very best dogs, to celebrate a parent Club that, even if fifty-year-old, is joung, dinamic and cheerful!


NICHI Griffons thank the invited judges, Mrs. G. Steinberg Kuehni for her Griffons choices on saturday, and Mr. F. Gatti, responsible for the Griffons judgements on sunday, and to Messrs. Jocquel Bottussi and Palumbo for her appreciations for our Breeding Group in the Main Ring!

-----------------------------------
saturday, Special Premier Club Show:
Nichi Galibier Style 1 exc J. Club Ch.
Nichi Grace Jones 1 exc BOS, BOB (with this result, Grace confirms her supremacy for the win of the 2013 Club Champion title 2013)
Union Grif Love is All 1 exc CAC
Nichi Got Testarossa Gene 1 exc J. Club Ch.
Nichi Gangsta's Logo 1 Exc BOS BOB

1 ABSOLUTE BIS among all BREEDING GROUPS
---------------------------------------

Sunday, CCC Jubilee Show, our Jubilee Champions:
Nichi Guy Laroche
Nichi Galibier Style
Nichi Grace Jones, BOB!
Union Grif Love is All, CAC!
Nichi Got Testarossa Gene
Nichi Gangsta's Logo, BOB!

3 ABSOLUTE BIS among the BREEDING GROUPS


NICHI GRACE JONES winner of the Tina Violi Gussoni for the best Griffon Bruxellois of the Jubilee!



We thank Elisa, for the help and for the pictures!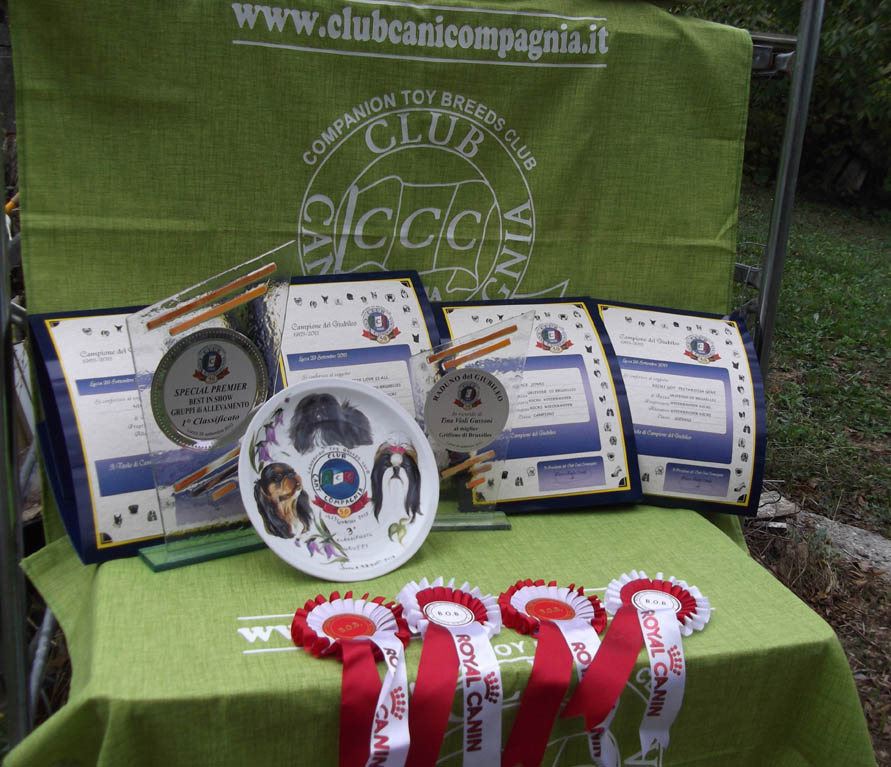 Some of the prices and diploms conquered at the two special Club events, CCC Special Premier and Jubilee Show: two BIS with our Breeding Group, one Special Trophee, three new Club Champions, six Jubilee Champions, both days two Best of Breed.....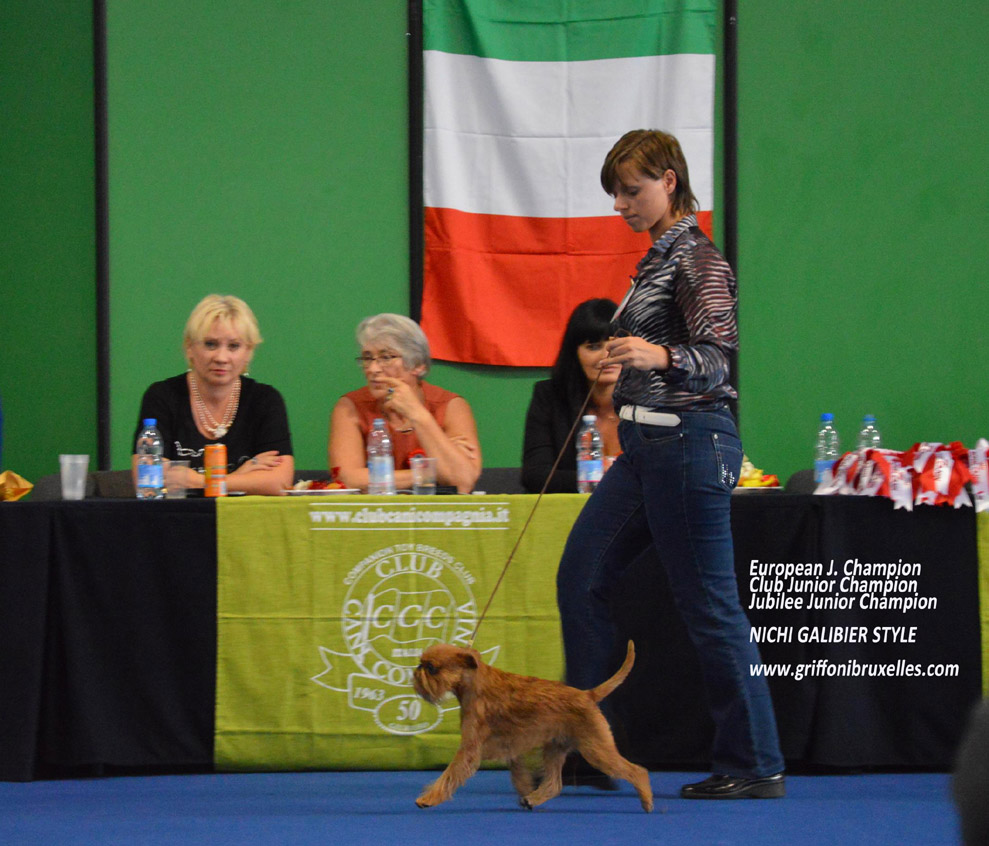 Nichi Galibier Style, already European Champion is since sunday also Club Champion and Jubilee Champion!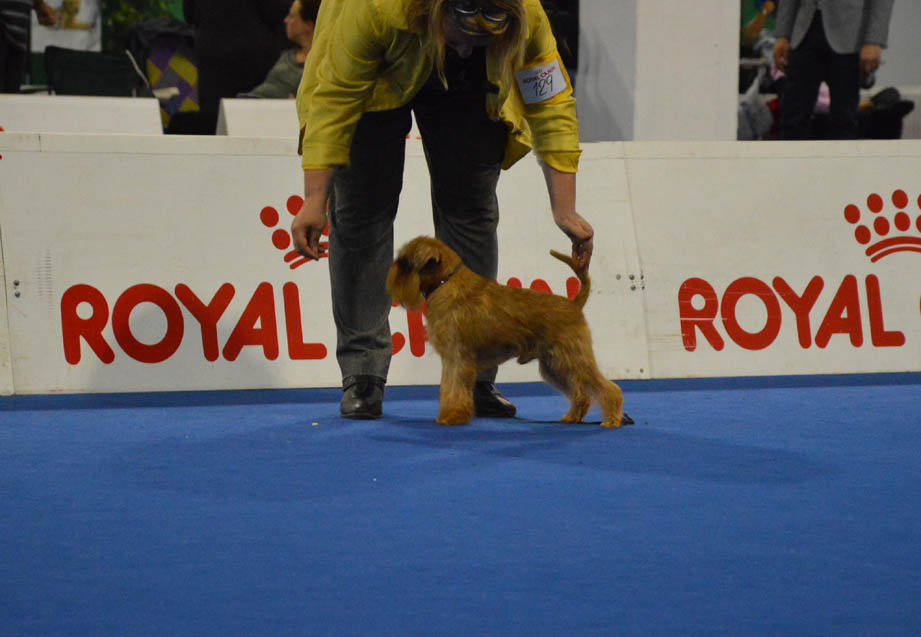 Multi Ch. Nichi Guy Laroche!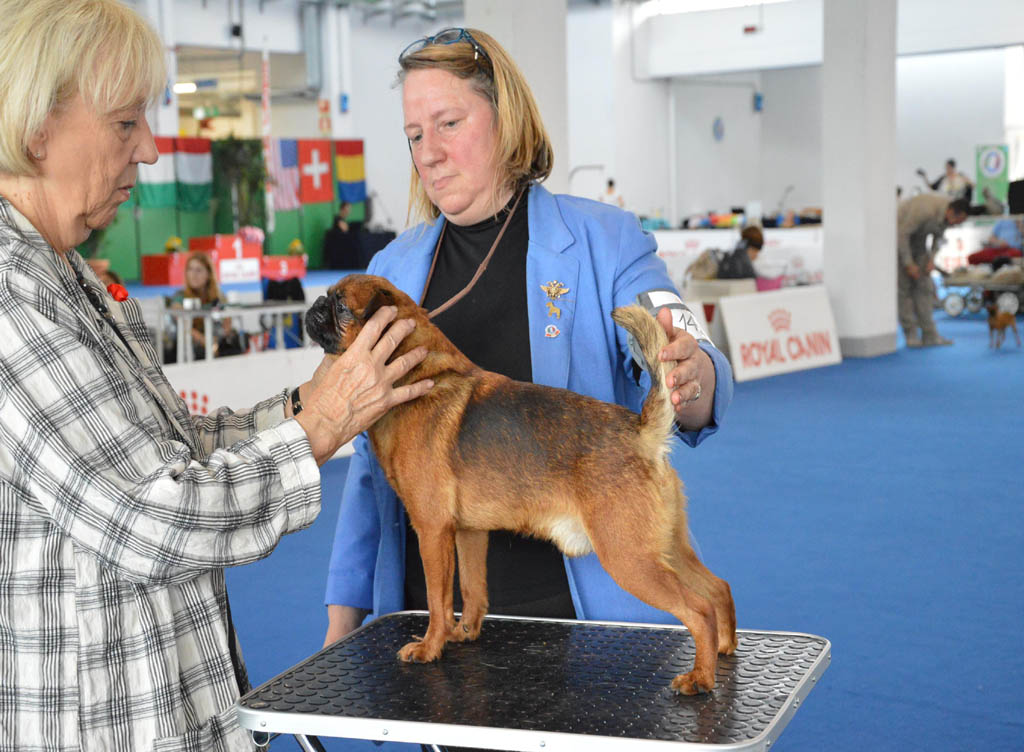 CH Nichi Gangsta' Logo, both days Best of Breed!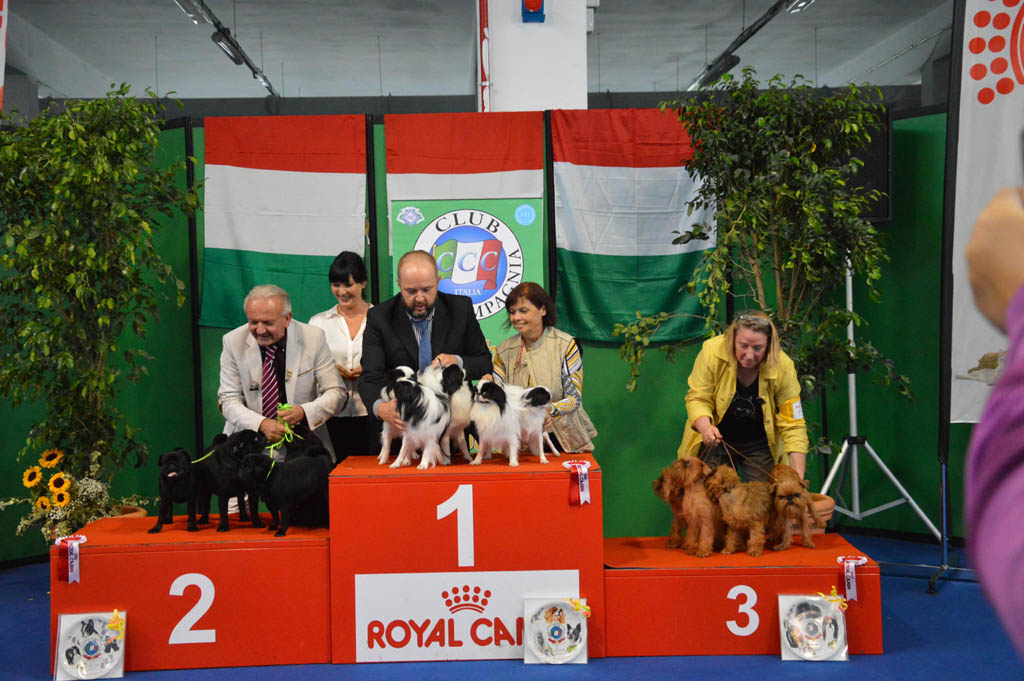 Third Best Breeding Group on sunday!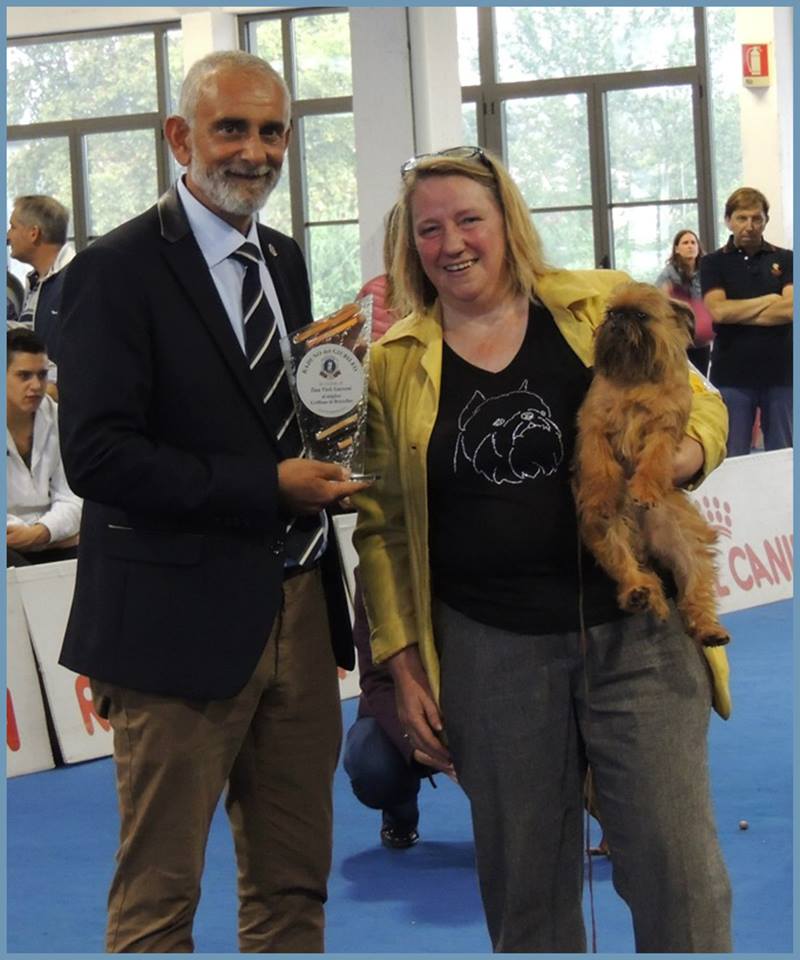 Nichi Grace Jones, both day Best of Breed, is also the winner of the Tina Violi Gussoni Trophee for the best Griffon Bruxellois of the Jubilee Show!